Use our self-assessment tool to benchmark your building's performance
The past two years have prompted businesses to reconsider their building infrastructure.
Our clients are now looking at their buildings and asking are they fit for purpose. The shift of paradigms and evolution in customer expectations brought on by the COVID-19 pandemic have transformed the way we occupy and work within our buildings: more collaboratively, more digitally, more flexibly, with a strong focus on safety and wellbeing. The FM roles and responsibilities have evolved and expanded.
To help you, we have developed an online tool called the Orbiter™ by Bouygues Energies & Services. You can use this to assess your current buildings' performance in today's changing environment.
Simply complete our Orbiter survey to receive an overall score highlighting your buildings' performance strengths and weaknesses across 10 key criteria.
This tool will support you in refining your estate strategy to answer these key questions to allow you to see the Bigger Picture.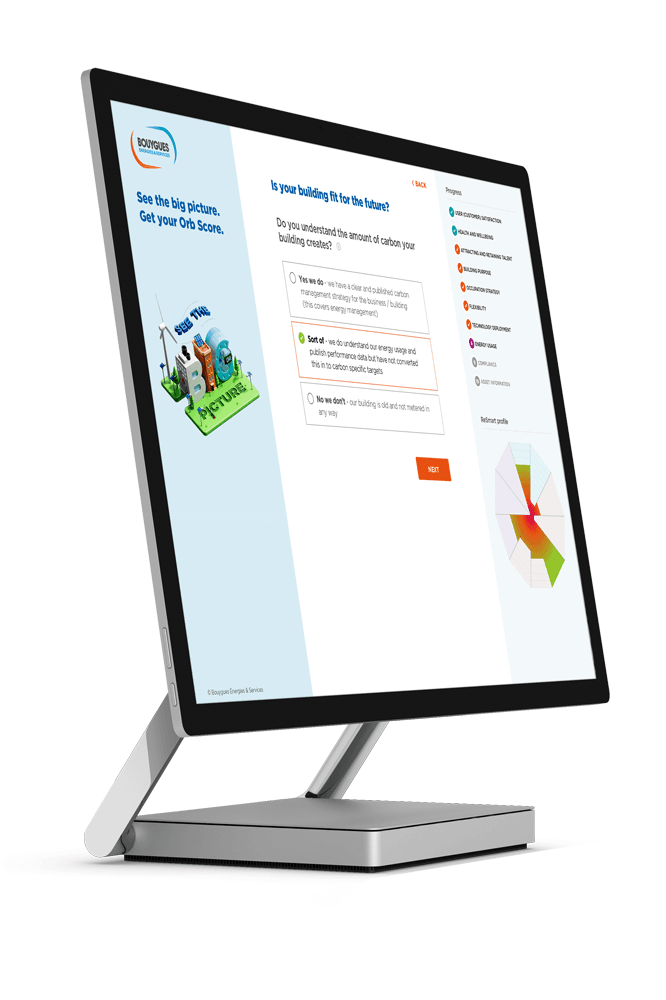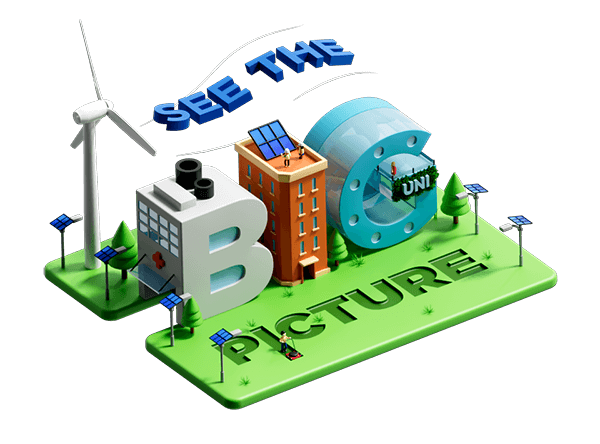 About the Bouygues Orbiter Methodology
Orbiter by Bouygues Energies & Services is a tool that helps companies retrofit existing buildings to be smarter by bringing together purpose, people and assets.
Orbiter methodology will optimise and highlight areas where the building users can improve the space they occupy, drive productivity and increase the benefits of a built environment.
© Bouygues Energies & Services